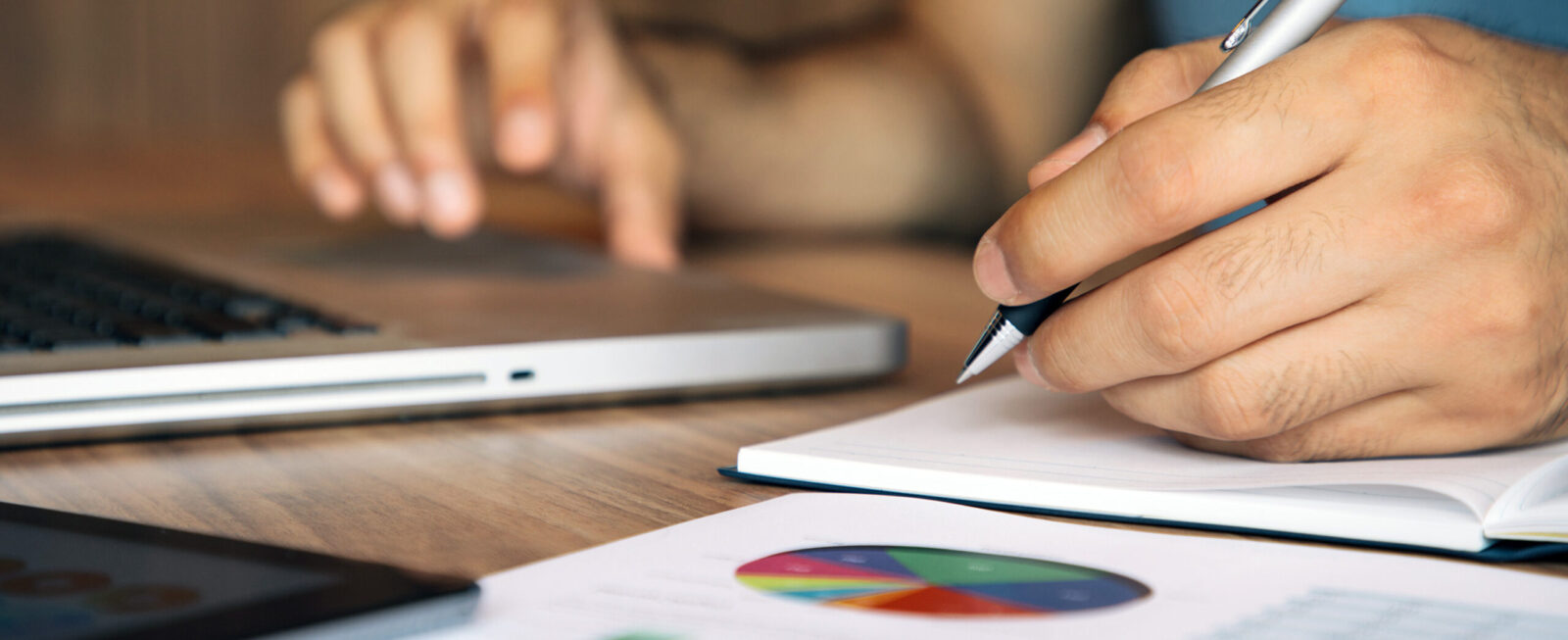 Undergraduate Student Optional Alternative Grading
Alternative grading, first implemented in spring 2020, will also be implemented for the fall 2020 semester to serve as a safety net for undergraduate students who encounter significant challenges that impede their academic goals due to circumstances beyond their control. LionPATH allows undergraduate students to select which standard grades (those that carry grade points) they wish to replace with alternative grades. For undergraduate students who earned D's or F's in their courses, the alternative grades protect them from having their Penn State GPA negatively impacted. For those who earned grades of C or better, the selection of SAT (Satisfactory) grades will keep the detail of these grades from appearing on their transcripts and remove them from their GPA calculation.
Undergraduate students should use alternative grading very cautiously and with a lot of attention to the potential long-term implications of this decision, especially for the selection of SAT grades. Academic transcripts represent the full record of each student's academic achievements, and all C-or-better grades indicate that undergraduate students have successfully achieved the learning outcomes for those courses. Masking this achievement with an SAT grade may be interpreted negatively by outside entities such as graduate schools and employers, some of which are likely to recalculate GPAs, making their own assumptions about what is behind an SAT grade. While the use of some form of pass/fail grading was common across higher education in spring 2020, it is much less common in fall, and we are urging students to think carefully about their selections, especially for SAT grades.
Similar to spring 2020 semester, students will control what grades are changed to alternative grades, recognizing that many will want to retain their earned letter grades to reflect their accomplishments. The online tool to select alternative grades for each course will be the same as the one that was used in spring and will be available to students in LionPATH beginning December 23. All selections must be finalized by midnight on January 12. Students are strongly encouraged to consult with their academic advisers as they make their decisions about alternative grades.
Instructions for how to use the LionPATH GPA calculator to estimate the effect of alternative grading choices can be found on the Fall 2020 Grades page on the University Registrar site. Instructions on how to use the Alternative Grade Calculator & Request Tool, which is where you will finalize your decisions, are coming soon.
Alternative Grading System
Students will have the option of replacing one or more letter grades with alternative grades that will not be included in their GPA calculation. The alternative grading options are as follows:
SAT (Satisfactory). This grade will be available if a student earns a C or better in a course. A course with an SAT grade can be used to meet all requirements, including entrance to major and prerequisites requiring a C or better.
V (Pass). This grade, which will be available if a student earns a D in a course, will be considered a passing grade. The student will earn credits for the course, and a V grade can be used to meet requirements for which D is an acceptable grade. The V grade cannot be used to meet C or better requirements.
Z (No Grade). This grade will be available if a student earns an F in a course. Z can be used to replace an F grade and will be treated similar to Late Drop (LD).
Questions and Answers About Undergraduate Student Grading
How will I enter my grades at the end of the semester?
Instructors will enter letter grades as normal. Students will be able to review their grades before deciding the courses for which they will elect alternative grading.
Does this apply to all students?
The alternative grading option is available to all undergraduate students taking fall 2020 undergraduate courses, including World Campus students.
Can a student use alternative grading if they have an Academic Integrity (AI) violation?
Students with AI violations for which they have been found responsible will not be able to utilize alternative grading for those courses.
How will students enter their elections for alternative grading?
The online tool to select alternative grades for each course will be the same as used in spring and will be available to undergraduate students beginning December 23. All selections must be finalized by January 12 at midnight.
Our current policy says that satisfactory grades cannot be used for General Education requirements or many major requirements. Does this remain true?
No. Senate policy 49-70 does not have these restrictions. For courses that require a C or better, students will be required to earn a satisfactory (SAT) grade.
How will this impact GPAs, which are used for such things as Entrance To Major (ETM) and determination of graduation with distinction?
With alternative grading now implemented for a second semester, this issue is being reconsidered; the policy will be finalized by December 3, 2020.
Can faculty insist that students do or do not elect alternative grading for a particular course?
In general, faculty should not insist students make a particular choice, as this decision is left to students to make on a course-by-course basis. There may be special circumstances where licensure or other requirements make it advisable/required for students in that course or program to retain letter grades. This information will be communicated to students by their assigned advisers.
Do we know how graduate schools, professional schools, or employers might view these grades in the future?  Should students pursuing such programs use alternative grading?
We do not control how these external agencies might recalculate GPAs, and our general guidance to students is that it might be advisable to maintain a letter grade, even if it lowers a student's GPA. Students are encouraged to speak to their academic advisers about this important decision.
I advise a student-athlete. Is this option available to them?
Yes. Students-athletes can utilize this option just like any other student would. Student-athletes with questions concerning eligibility should contact the campus athletic director (Commonwealth campuses) or their adviser at the Morgan Academic Center (University Park).
How will the new spring 2020 grading structure affect financial aid?
In all cases, the decision whether to select alternative grading should be based on academic considerations. A student's federal and state satisfactory academic progress (SAP) review for financial aid eligibility will be determined at the end of the academic year using both standard letter grades, which earn grade points, and grades converted to the alternative grading scale, as well as the resulting cumulative grade point average. The alternative grading scale has the same weighted factors in the SAP review as do the standard letter grades which earn grade points, except that the alternative grades will have no GPA to factor into the SAP calculation of a minimum cumulative GPA for future aid eligibility. Choosing alternative grading does not eliminate the University's requirement to process the semester or annual SAP review. Students who choose all alternative grades will have a resulting 0.0 GPA which could negatively impact future considerations for academic choices and financial aid. Students with SAP questions are encouraged to consult with their campus Office of Student Aid representative.
How might the use of alternative grades impact scholarships, honors, or awards?
Many scholarships, honors, and awards are based on the achievement of a high cumulative GPA and are a recognition of outstanding academic achievement. For this reason, the use of alternative grades may make a student ineligible for certain awards and scholarships. Students should carefully consult the requirements for any scholarships, honors, or awards for which they may be eligible before deciding to choose alternative grades.
Can students utilize alternative grading after the system has closed on January 12?
Yes. The Faculty Senate has developed an expedited process and form to allow students to submit a petition to use alternative grading in cases where grades were finalized after the deadline. This may include the following situations: faculty changed grades in a course (even if alternative grading was selected previously) or deferred grades are changed to letter grades. 
What if a student wants to change their election for one or more courses?
Selections are considered final unless there is a change in circumstance that warrants an exception. For example, a student who has changed majors and now finds that they need a letter grade reported for a course for graduate school admission after having selected the alternative grade may file a Faculty Senate petition through their adviser to request having their grade changed back to the original letter grade. The existing Faculty Senate petition process used to request exceptions to academic policies would be used to handle these requests.
Graduation with distinction requires students to earn at least 60 credits at the University. Do courses taken for alternative grading count toward reaching this total?
Courses in which students utilize alternative grades in fall 2020 will not count in meeting the minimum credit requirement to be considered for graduation with distinction. Courses using alternative grades in spring 2020 will continue to count toward meeting the 60-credit threshold.
Can students qualify for the Dean's List if using alternative grading?
To be considered for Dean's List in fall 2020, students will need to have at least 12 credits carrying standard letter grades. This is because students' Penn State GPA, which excludes courses taken for alternative grades from the calculation, will be used to assess academic achievement.
Can SAT and V grades be used for grade forgiveness?
Courses for which students elect alternative grades in fall 2020 cannot be used in the grade forgiveness process. This means that an SAT grade taken in fall 2020 cannot be used to exclude a previous D or F from the GPA calculation. Note that this is a change from spring 2020, when this was permitted.
Can students taking courses at other institutions use alternative grading from that institution and transfer the course credits to Penn State?
For a course to be eligible for review for transfer credit at Penn State, the grade earned must be equivalent to a grade of C or better. The transcript must list the number of credits and indicate a grade of C or better. If the institution is using a form of alternative or pass/fail grading, a "pass" would only be accepted for transfer if it were clearly indicated as a C or better (and not a D or C-). If you speak with students about this topic, remind them that transfer courses carry credit but are not calculated into the Penn State GPA, no matter what grading scale is used. Similarly, in its own alternative grading scale, Penn State purposefully defined a SAT grade as C or better, and adoption of the Penn State alternative grading scale also does not affect a student's GPA.
Entrance to Major Questions and Answers for Administratively Controlled Majors
With alternative grading now implemented for a second semester, how this will impact the Entrance to Major process is being reevaluated; the policy will be finalized by December 3, 2020.
This section addresses specific questions on how the selection of alternative grading will affect entrance to major (ETM) requirements in administratively controlled majors at Penn State University Park.
What are the administratively controlled majors at University Park?
Smeal College of Business:
Accounting (ACCTG_BS)
Actuarial Science (ACTSC_BS)
Corporate Innovation and Entrepreneurship (CIENT_BS)
Finance (FIN_BS)
Management (MGMT_BS)
Management Information Systems (MIS_BS)
Marketing (MKTG_BS)
Risk Management (RM_BS)
Supply Chain and Information Systems (SCIS_BS)
Donald P. Bellisario College of Communications:
Advertising/Public Relations (ADPR_BA)
College of Earth and Mineral Sciences:
Energy Business and Finance (EBF_BS)
Petroleum and Natural Gas Engineering (PNGE_BS)
College of Engineering:
Aerospace Engineering (AERSP_BS)
Architectural Engineering (AE_BAE)
Biomedical Engineering (BME_BS)
Chemical Engineering (CHE_BS)
Civil Engineering (CE_BS)
Computer Engineering (CMPEN_BS)
Computer Science (CMPSC_BS)
Industrial Engineering (IE_BS)
Mechanical Engineering (ME_BS)
Nuclear Engineering (NUCE_BS)
College of Information Sciences and Technology:
Cybersecurity Analytics and Operations (CYAOP_BS)
Human-Centered Design and Development (HCDD_BS)
Information Sciences and Technology (ISTBS_BS)
Security and Risk Analysis (SRA_BS)