Fall 2021
At this point, classes will be scheduled using the University's standard (non-COVID) modes of instruction. Visit the Instructional Modes page to learn more about the fall 2021 plans and find related frequently asked questions.
On This Page
This instructional mode offers a mix of in-person and remote instruction achieved through classroom space rotation*, reducing in-person class time by including either remote synchronous or remote asynchronous instruction, using in-person class time for experiential learning elements, or some combination of these.
Each instructor will deploy their mixed-mode course in a way that works best considering the desired learning objectives. Some possibilities include: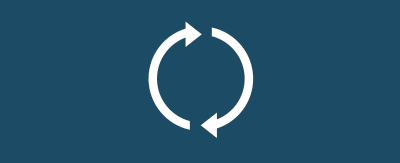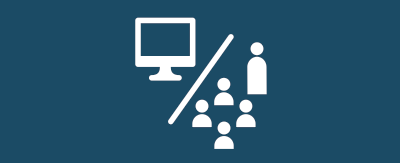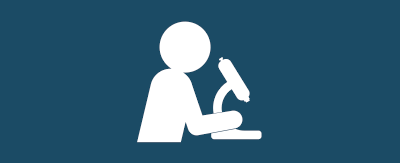 In the rotation model, some students attend in-person sessions while others simultaneously attend those same sessions remotely. In the virtual enriched model, asynchronous or synchronous digital content is expanded upon in the classroom through engaging teaching strategies and/or in-person aspects that cannot be delivered remotely (e.g., labs, dance, art, etc.).
*If using spaced rotation, instructors will need to divide the class according to physical distancing guidelines for facilities — faculty support will be provided for this purpose.
Place: Room is assigned AND remote element provided (Zoom or other).
Time: Days and times are assigned.
LionPATH Code: CM – COVID Mixed Mode
Webinars and On-Demand Videos
Webinars and videos designed to provide critical information to faculty and staff about mixed-mode instruction.
On-Demand Videos
Recommendations for engaging students when teaching in a mixed-mode environment are presented by the Harrisburg Center for Teaching Excellence, John A. Dutton e-Education Institute, and the College of IST's Office of Teaching, Learning, and Assessment. 
Next Live Webinar
There are currently no upcoming webinars for this topic.
Why It Works
can reduce physical classroom time
does not involve a complete redesign to the course, though up-front planning is required
allows for activities that require in-person delivery (e.g., labs, dance)
reduces on-campus class sizes to allow for physical distancing
students rotated into in-class sessions still benefit from some in-person contact
can optimize face time spent in engaged interaction
high degree of flexibility for students
in-person experiential elements are important for skills-based learning
student engagement varies; creating a learning community is feasible
switch to complete remote delivery would require little effort if pandemic worsens
students who cannot or will not return to campus may still be able to participate, depending on the design of the class
Policies, Guidelines, and Documents
Frequently Asked Questions
Review the following frequently asked questions about mixed-mode instruction. For additional information, read all frequently asked questions.
Resources for Enhancing Your Teaching
The following instructional resources have been curated by educational developers and instructional designers and reviewed by faculty throughout the University. They are offered in the spirit of support for instructors who need to learn teaching in new modalities or who want to enhance their teaching effectiveness in familiar modalities.
On-Demand Resources
These resources are for faculty who prefer to learn on their own, with a "give me the information and I'll apply what works for me" approach.
Collaborative Resources
These resources are for those who prefer to talk with colleagues or someone with expertise in learning or course design.
"Explore Links and the Web" Resources
These resources are for instructors who prefer to do their own web research, exploring links and making conceptual and practical connections.
"Do a Deeper Dive" Resources
These resources are for those who prefer a directed and structured learning experience, either self-guided and/or instructor-led.