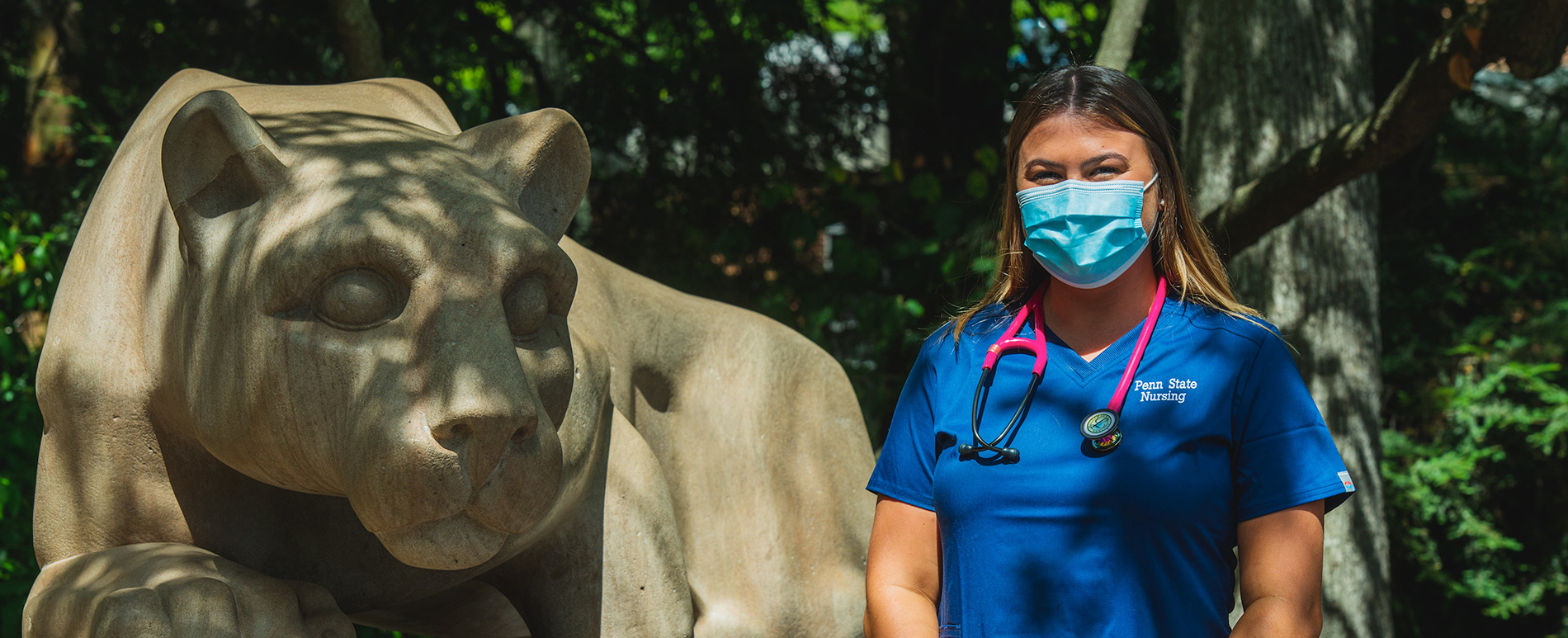 Guidance is provided on the use of masks and personal protective equipment (PPE) in the classroom and on campus to ensure the safety of our instructors, staff, and students during the COVID-19 pandemic.
The PPE Policy, Classroom Management and Safety video below provides helpful tips for teaching in a physically-distanced classroom. Health and safety guidelines apply to all flexible instructional modes.
Mask Up or Pack Up
Penn State has launched a new public health campaign, Mask Up or Pack Up, designed to promote COVID-19 mitigation efforts and protect those most vulnerable.
Learn more about Mask Up or Pack Up on Penn State News
Webinars
Webinars designed to provide critical information to faculty and staff about health and safety.
Next Live Webinar
There are currently no upcoming webinars for this topic.
Policies, Guidelines, and Recommendations
Frequently Asked Questions
Review the following frequently asked questions about health and safety. For additional information, read all frequently asked questions.