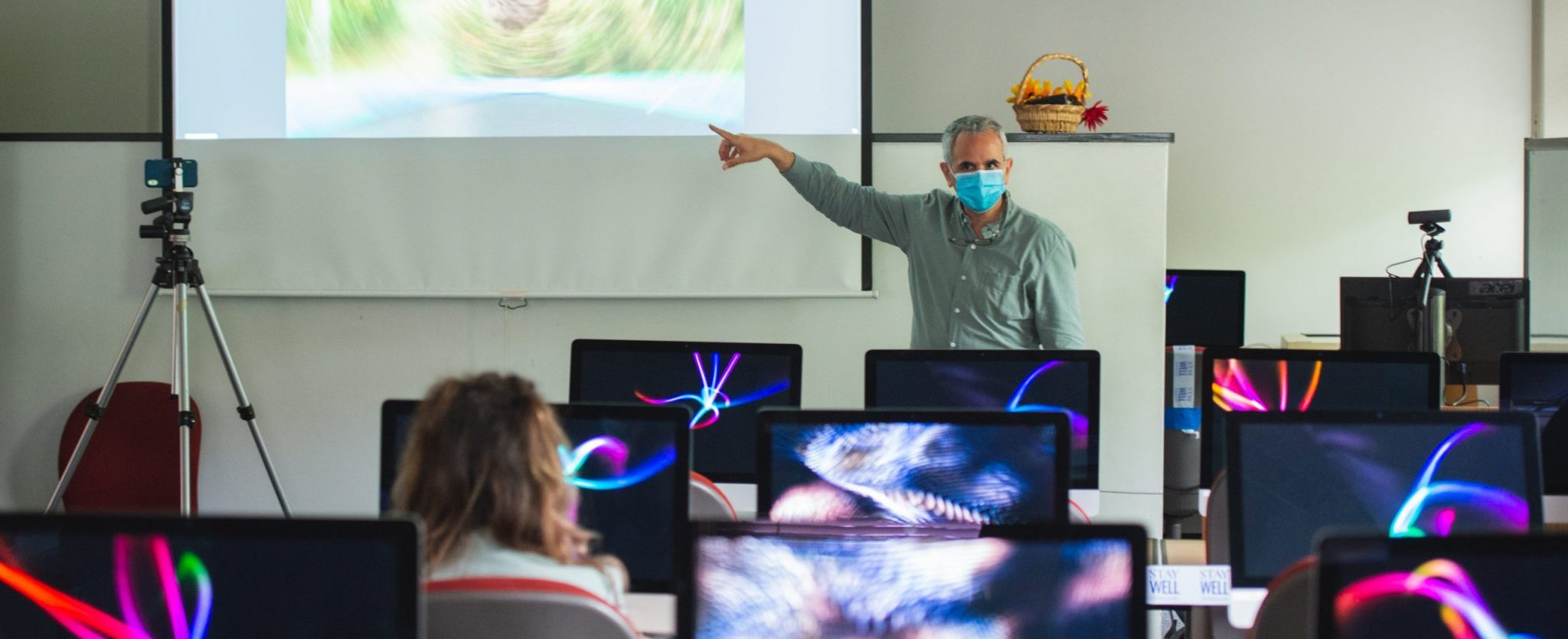 Resources to enhance your teaching and help you transition to different modes of instruction.
Course Design Quality Check

-

Course design elements to help clarify expectations, organize course structure, and orient students to the course.

Use of Webcams

-

Factors to consider regarding the use of webcams in courses offered through remote learning technologies.
Policies, Guidelines, and Recommendations
Frequently Asked Questions
Review the following frequently asked questions about instruction and pedagogy. For additional information, read all frequently asked questions.
Instruction and Pedagogy
Instructors should set clear standards of behavior and communicate expectations early in the semester. If disruptive behavior occurs, you should confront the behavior. If the student continues to be disruptive, you should ask the student to leave the class, notify your unit head, and file a report online with the Office of Student Conduct. Additionally, staff in the Office of Student Conduct are available to discuss your concern at studentconduct@psu.edu.
Webinars
Webinars designed to provide critical information to faculty and staff about instruction and pedagogy.
Next Live Webinar
There are currently no upcoming webinars for this topic.