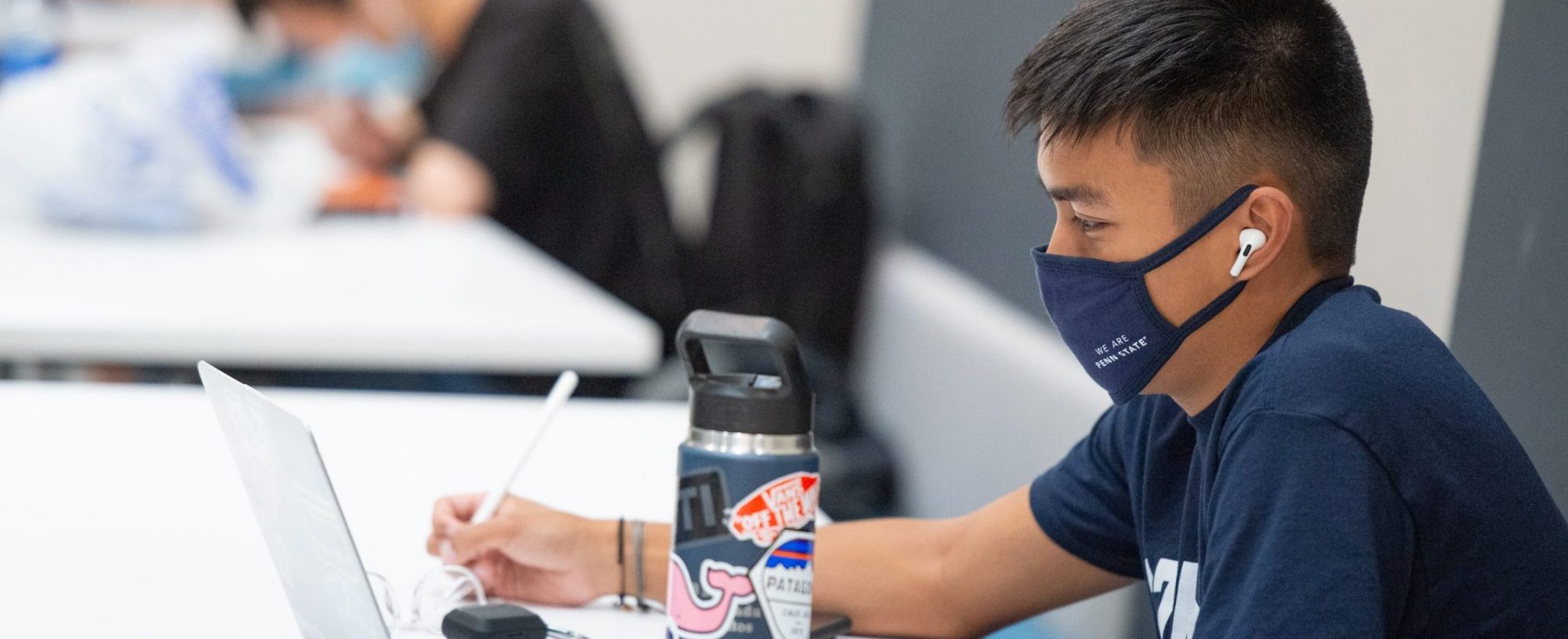 Gathering feedback and using it to assess teaching effectiveness can improve the learning experience for students and their ability to reach a course's learning outcomes.
Seeking Assistance?
If you have questions about gathering feedback to improve your teaching practice and/or wish to speak with someone confidentially about your teaching, your local teaching support will be happy to help!
Benefits of Gathering Feedback
From industry to higher education, "continuous quality improvement" is key to identifying what is working and what is not so we can improve our processes and practices. In the higher education setting, gathering feedback and using it to assess teaching effectiveness can go a long way toward improving the learning experience for our students and their ability to reach a course's learning outcomes. It can also help identify your teaching strengths and weaknesses so you are able to better focus your professional development efforts, help you prepare for formal performance reviews, and ultimately help assess your readiness to apply for promotion opportunities.
The goal of gathering feedback is to improve your teaching practice. In 1987, Arthur Chickering and Zelda Gamson published "Seven Principles for Good Practice in Undergraduate Education," a summary of 50 years of higher education research that addressed good teaching and learning practices. Their findings, and faculty and institutional evaluation instruments based on the findings, have stood the test of time and have been widely used to guide and improve college teaching to this day, both at the undergraduate and graduate/professional level.
The Seven Principles conclude that good practice:
encourages contact between students and faculty
develops reciprocity and cooperation among students
encourages active learning
gives prompt feedback
emphasizes time on task
communicates high expectations
respects diverse talents and ways of learning
Regardless of the format of the learning environment — whether face-to-face, online, or a mix of both — it stands to reason that "good teaching is good teaching." The Seven Principles are a useful framework for examining one's teaching practices.
---
Determining What You Want to Know
When gathering feedback, it is easy to get overwhelmed and not know where to start. Furthermore, there are many sources of feedback, from informal self-assessments to formal administrative ones. Therefore, the first step is to determine what it is you (or someone else!) want to know. Is there a need to examine overall teaching effectiveness, which is often the case for administrative reviews, or do you have a specific aspect of your teaching you want to examine more closely by asking questions such as "Am I 'learner centered'?," "Are my activities improving learning?," "Is the multimedia I've incorporated in my course worth the effort it took to create?," "Do I need to slow down or speed up?," etc.
Determining what you want to know will help you determine the best ways to get the feedback you desire.
---
Sources of Feedback
In general, there are four common sources of teaching feedback: yourself, your students, your peers, and administrators. Ideally — and depending on the need — you should seek feedback from more than one source in order to get a wholistic picture of your teaching effectiveness. There are many ways to get feedback from each source. Several are included here — think of this as an à la carte menu where you can pick the best strategy for your needs.
Self Assessment
There are many tools available that can help you facilitate a self-review or self-check of your teaching, including:
Online Teaching Survey — This online tool asks you to self-assess on 48 specific indicators focused on teaching presence and community building. It then generates a report, giving a score for each indicator that corresponds to a key. The results suggest areas for redesign or improvement and show where you are effectively demonstrating class community and teaching presence.
Self-Review of Teaching — Following the Seven Principles referenced above, this tool is designed to guide you through a self-assessment their teaching related to each of the Seven Principles. It includes helpful professional development resources for each aspect of effective teaching.
The Teaching Practices Inventory — The Teaching Practices Inventory was designed to characterize the teaching practices used in science, mathematics, engineering, and social sciences.
Teaching Journal — Looking for an effective low-tech solution? Keep a teaching journal! On a daily or weekly basis, jot down your reflections about what worked and what didn't in your class. Keep annotated versions of your assignments, lesson content, and activities to capture things you want to adjust before the next time you teach with them. Keep a running list of your desired changes and any ideas. Then review these materials regularly and adjust your teaching accordingly.
Student Feedback
As the direct audience for your course, students are uniquely qualified to provide feedback on how effective the learning environment is in supporting their learning. Questions such as "What aspects of the course and/or instruction helped you learn?" and "What aspects might be changed to help future students learn more effectively in this course?" can elicit valuable insights. In addition to the standard Student Rating of Teaching Effectiveness (SRTE), there are many ways to obtain feedback from students about desired aspects of your teaching, including:
Suggestion box — Create a physical or online suggestion box where students can anonymously share their feedback by filling out a slip of paper or an online form
Peer Feedback
Peers can be an excellent source of feedback on your teaching. Even peer-review tools designed for formal administrative reviews can be used for informal feedback gathering (i.e., "just between you and me"). Here are some ideas for gathering peer feedback:
Administrative Feedback
Administrative reviews of teaching are typically more formal in nature and done on an annual basis and/or for promotion consideration. Depending on whether you are on the tenure line or not will impact how your teaching may be formally assessed for administrative purposes. For tenure-line faculty, see the guidance in the Frequently Asked Questions about Promotion and Tenure (PDF) and also the University's Guidance on the Assessment of Teaching Effectiveness for Calendar Year 2020 (PDF).
Regardless of one's type of appointment, the following tools are commonly used at Penn State as part of an administrative review of teaching:
---
Taking Action on Feedback
In the spirit of the old adage "be careful what you wish for," it can be overwhelming to consider all of the feedback you gather! The following steps can help this to be a manageable learning experience:
Prepare to make changes!
We all have room for improvement in our teaching practices — that is normal!
Take the small-step approach
Don't try to change everything at once. Try taking smaller steps, see how things go, then try some more.
Review feedback with a thick skin
Not everyone is great at giving feedback, so be prepared to have some come across as harsh or surprising.
Look for trends
Are there suggestions or comments that seem to be repeated by several students? If only one out of 50 students suggests you change something, that might be more of a reflection of their personal learning preferences, but if a number of students make similar comments, that is a good indication that this is something you should consider.
Overlook outliers, cautiously
Again, consider the frequency with which you heard a certain piece of feedback. But don't dismiss something out of hand solely because only one or two individuals mention it. Ask yourself, "Might there be some truth to this that I should work on?"
Be transparent in your improvement efforts
Let those who took the time to give you feedback know that you respect and value their input by sharing with them how you will be adjusting your course or by explaining why you are not going to make the suggested change.
Frequently Asked Questions
Review the following frequently asked questions about gathering feedback. For additional information, read all frequently asked questions.
Webinars
Webinars designed to provide critical information to faculty and staff about gathering feedback.
Next Live Webinar
There are currently no upcoming webinars for this topic.